About Us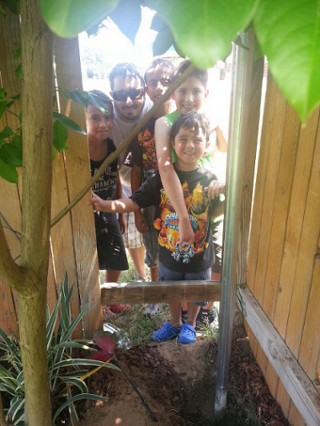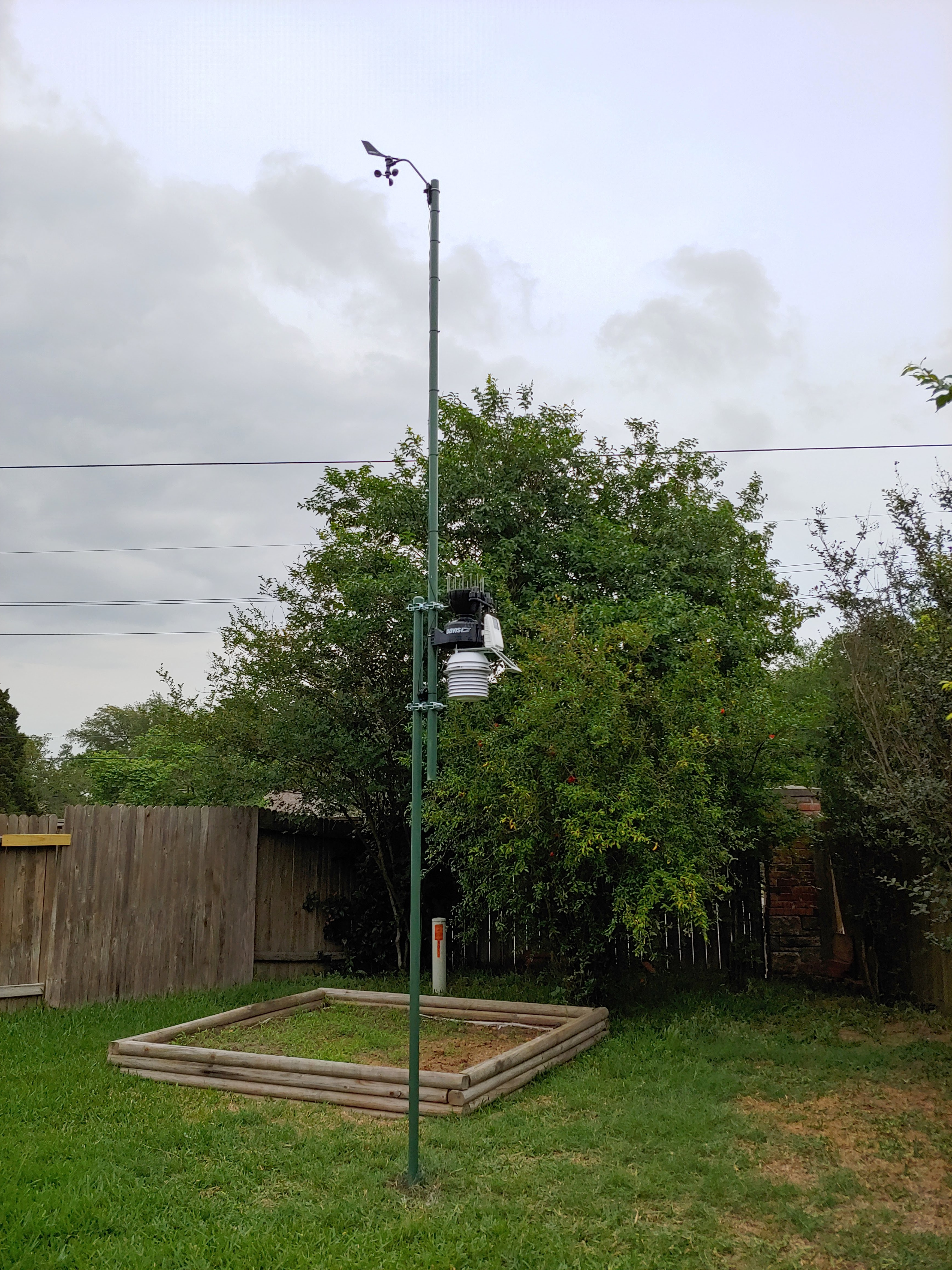 My name is Jr. I am a weather enthusiast and when I grow up I am going to be a Meterologist.
My Dad got me this weather station so we can both learn about weather behaviors and track the weather together.
My brothers and I have lots of fun learning about the weather systems.
My Dad made this site for me and starting today (07/07/13) I will be doing all the updates :)
This way I can learn about Technologies and what drives a PWS.
I hope that you find this site as useful as I do.
Enjoy.
Sincerly,
Jr
About This Station
The station is powered by a Davis Vantage Pro2 Plus +FARS , PurpleAir Monitoring Sensor, and a Blitzortung Red.
On 05/02/19 our weather station was upgraded from a Davis Vantage Vue to a Davis Vantage Pro2 Plus +FARS. Our Vantage Vue ran for 6yrs. The vue went through Hurricane Harvey, Several Storms including "The Tax Flood 04/15/16" and the Spring hail storm on 04/09/15. The Vue ran through out this time with no issues but it was time for an upgrade. For pictures of our old setup, Please Click Here
The data is collected every 30 seconds and the site is updated every 1 minutes.
This site and its data is collected using Meteohub Hardware. We also repurposed our Meteobridge to upload data to our partners using a Meteostick.
We also use WeeWX for data collection. With WeeWX we can offer a set of services we couldn't offer before such as the ability to add AQI modules and data as well as upload new types of status and station graphs.
On 05/02/19 we went live with our new station and added new module to our data collecting systems, The
Meteobridge Nano SD.
The Nano SD and our Meteohubs are the main systems uploading realtime data to our site and the Nano SD is currently the main source of raw data. The Meteohub is now providing WD (clienraw) formats for other applications as well as images and graphs in this site.
The station is comprised of an anemometer, a wind vain, a rain gauge, air monitoring sensor, uv sensor, solar sensor, lightning detector, and a thermo-hygro sensor situated in optimal positions for highest accuracy possible.
---






---
About This City
The large geographic area now known as Spring was originally inhabited by the Orcoquiza Native Americans. In 1836 the Texas General Council of the Provisional Government placed what is now the town of Spring in the Harrisburg municipality. In 1838 William Pierpont placed a trading post on Spring Creek. In 1840 the town of Spring had 153 residents. By the mid-1840s many German immigrants, including Carl Wunsche, moved to the area and began farming. People from Louisiana and other parts of the post-Civil War Southern U.S. settled in Spring. The main cash crops in Spring were sugar cane and cotton; area residents also grew vegetables.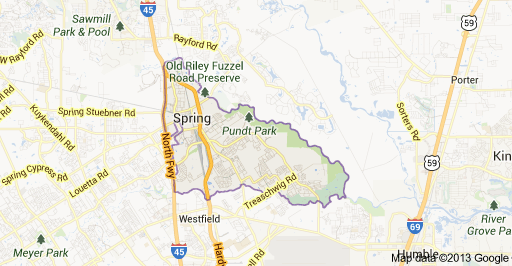 In 1871 the International and Great Northern Railroad, built through Spring, opened. This caused Spring to expand. In 1873 Spring received a post office. By 1884 Spring had 150 residents, two steam saw and grist mills, two cotton gins, three churches, and several schools. In 1901?1903 the International-Great Northern Railroad opened, connecting Spring to Fort Worth. Spring, now with a roundhouse, became a switchyard with 200 rail workers and fourteen trackyards. The population increased to 1,200 by 1910. The Spring State Bank opened in 1912. In 1923 the roundhouse relocated to Houston, causing Spring to enter a decline. By 1931 Spring had 300 people. The bank was robbed several times in the 1930s; false rumors stated that Bonnie and Clyde robbed the bank once. The bank consolidated with Tomball Bank in 1935.
By 1947 Spring had 700 residents. Starting in 1969 the Goodyear airship America was based near the town. In the 1970s Houston's suburbs began to expand to the north. More subdivisions and residential areas opened in the Spring area. Some older houses in the town of Spring received restorations and housed shops. The Old Town Spring Association opened in 1980 to promote the Old Town Spring shopping area, which consists of the restored houses. In 1984 and 1989 Spring area had 15,000 residents. By 1989 Old Town Spring became a tourist area. In 1990 the Spring area had 33,111 residents. In 1992 Goodyear moved America to Akron, Ohio.
The 1992 Log Cabin Republicans convention was held in Spring.
About This Website
This site is a template design by CarterLake.org with PHP conversion by Saratoga-Weather.org.
Special thanks go to Kevin Reed at TNET Weather for his work on the original Carterlake templates, and his design for the common website PHP management.
Special thanks to Mike Challis of Long Beach WA for his wind-rose generator, Theme Switcher and CSS styling help with these templates.
Special thanks go to Ken True of Saratoga-Weather.org for the AJAX conditions display, dashboard and integration of the TNET Weather common PHP site design for this site.
Template is originally based on Designs by Haran.
This template is XHTML 1.0 compliant. Validate the XHTML and CSS of this page.